Open the Mail application by clicking the envelope icon, clicking Start then Mail or by searching mail.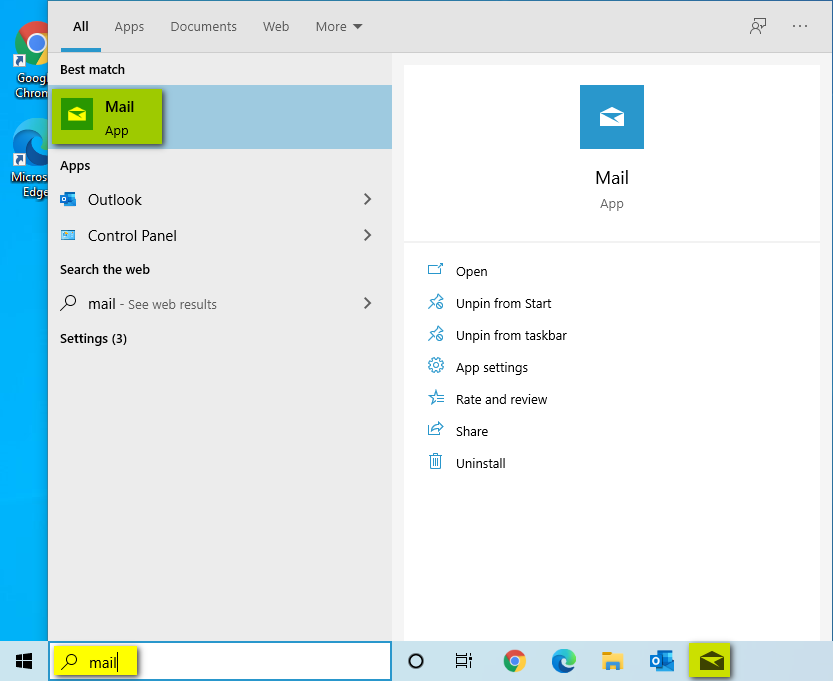 Click Accounts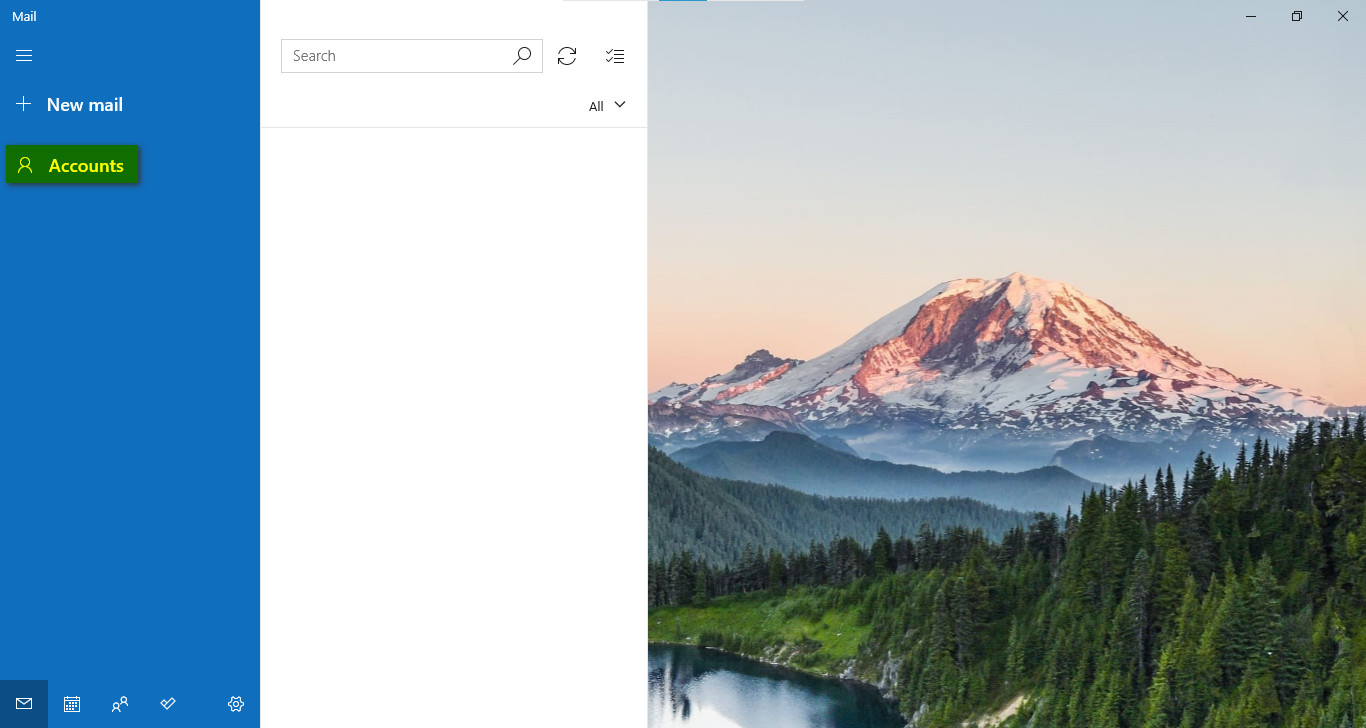 Click Add Account on the right.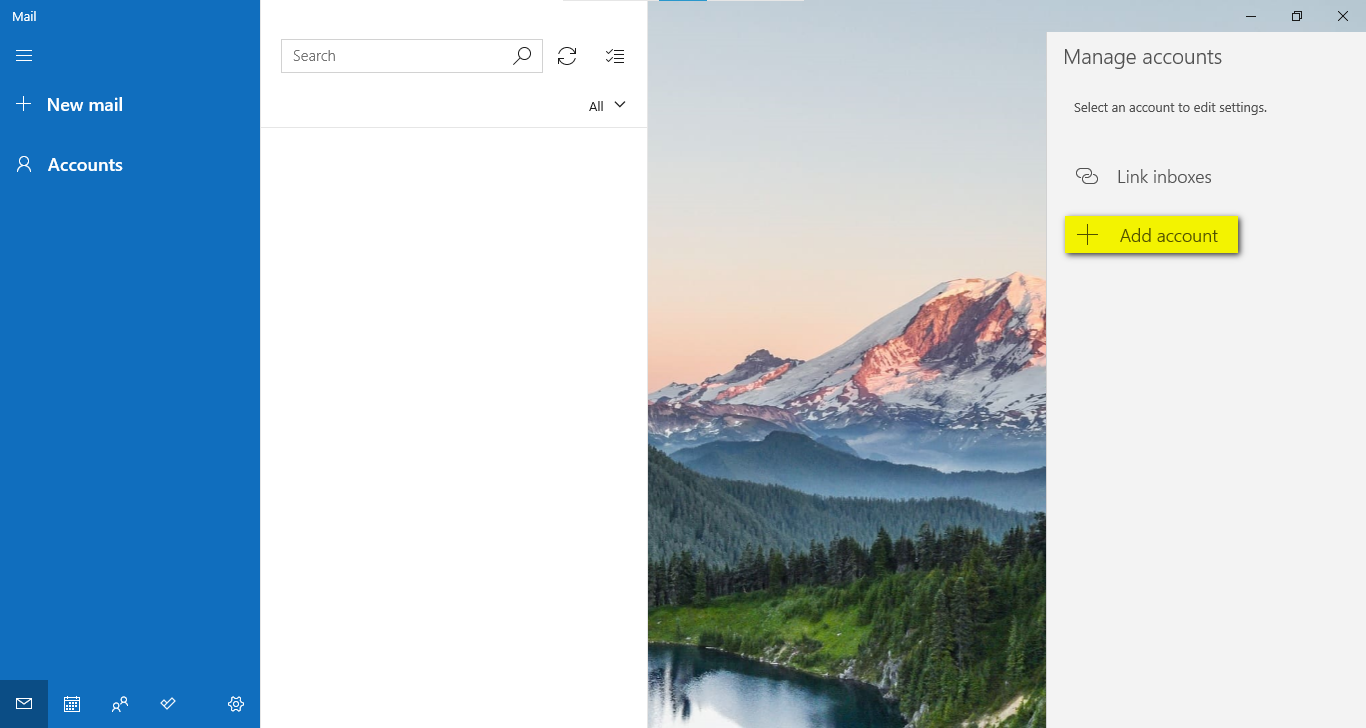 A new window will open, click Other Account (POP, IMAP).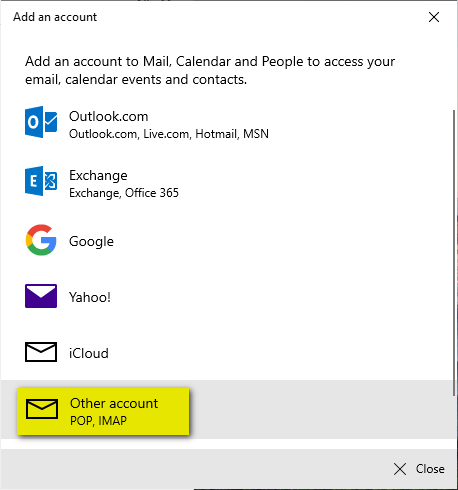 Enter your Email Address, your Name and your email Password and click Sign in.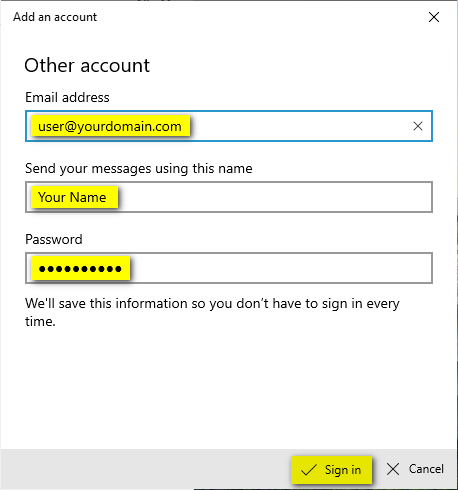 Mail will setup the account and return you to your newly added Inbox.